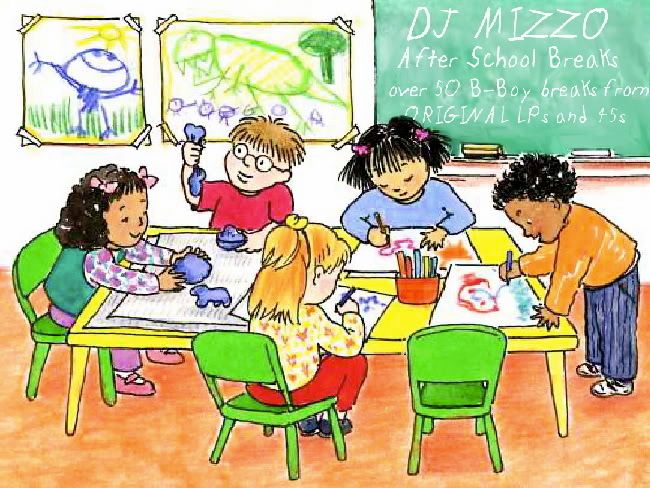 Everyone has that friend that has crazy talent, and then they let their god given gifts fade to where their prior mastery is just a mere afterthought. My old friend DJ Mizzo is one of those cats. Mizzo and I DJed together for many years before he decided to hang it up, but before he left the game, he did this mix entitled "After School Breaks" in 2004, and besides about 30 burned copies, the CD never really hit the stores, the streets, or the web.
I guess long awaited is an understatement, but let me sat that this is one of the illest funk and breakbeat mixes I've ever heard. It's got some of the craziest drum loops that smack you in the face, some of which are hard to believe they were actually played at one time. After School Breaks gives you a deep appreciation for Funk that digs way further than the big names in the Funk world.
This mix is also a tribute to Mizzo's record collection. He was, and still is one of the most knowledgeable diggers and record collectors in the Bay, and his insight with music is something that is unparallel. This mix PRE-DATES the serato explosion, and is mixed with ALL ORIGINAL LP's and 45s.
If you like Funky horns, open drums and break beats, soulful bass lines and rhythms, mixed with the precision of one of the nicest DJ's, you definitely need this mix.
CLICK HERE to download After School Breaks - Mixed by DJ Mizzo
http://www.zshare.net/download/17653180aa721cca/


listen here...

In an attempt to show Mizzo how tight this mix is, and how the DJ world needs him back in the game, please leave a comment if you download the mix, or after you listen, please show your appreciation! Thank you in advance.