My level of excitement is pretty low for the Olympics this year, but one think I always look forward to seeing is protest. A lot of people in the sports world feel that sports and politics should be kept separate in a time like this, or in a place like China, but the Olympics is the one time where the whole world is watching, and in some cases, a world that may not be aware of problems in other countries that are intentionally ignored and neglected. Without bloodshed and violence, the Olympics is a place where I encourage protest, and acts of resistance and discontent. No one can ignore the significance of John Carlos and Tommy Smith in Mexico City in 1968, Jesse Owens in Nazi Berlin in 1934, Wilma Rudolph in Rome in 1960, and many other stories where race DID play a part, and where black athletes excelled and triumphed during a time when they weren't welcome in their own homeland. I'm sure they're many different stories, and I don't mean to undermine those, but these are the three that are most personal to me.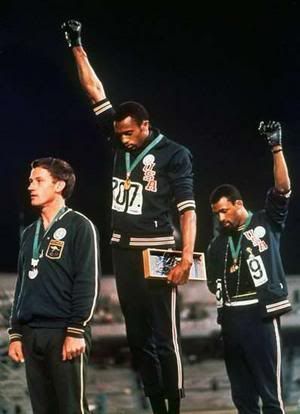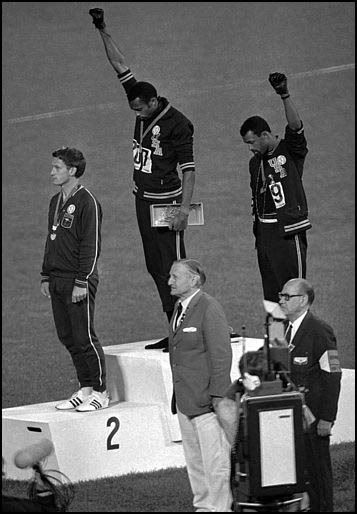 Click here to learn more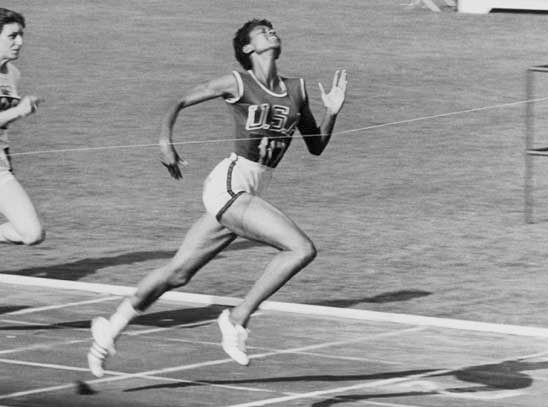 Click here to learn more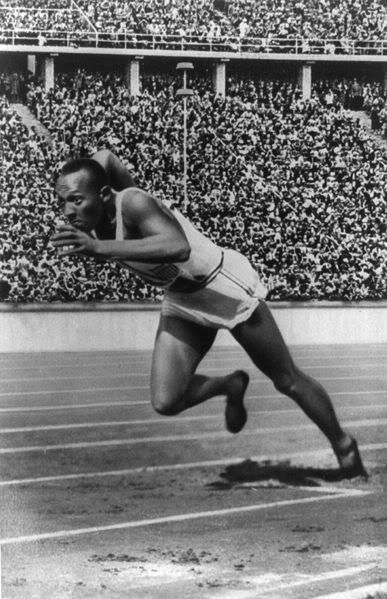 Click here to learn more
I linked these three events to Wikipedia. Please take time to read each of these stories, they are all interesting, inspiring, and powerful in their own right. They will all have an impact on you.