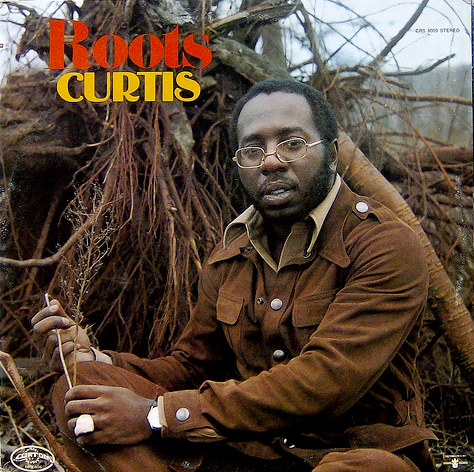 I'm usually picky about my vocalists, but no one can deny the greatness of Curtis Mayfield. This album is as dope is the cover. If you know me, you know I don't post wack shit..so why would this be any different! If you don;t know Curtis, get to know him. If you already know him, then you feel me.
Mayfield is Soul in it's purest form.
His legacy lives on.
Get ROOTS
1. "Get Down" (Curtis Mayfield) – 5:45
2. "Keep On Keeping On" (Mayfield) – 5:08
3. "Underground" (Mayfield) – 5:15
4. "We Got To Have Peace" (Mayfield) – 4:44
5. "Beautiful Brother of Mine" (Mayfield) – 7:23
6. "Now You're Gone" (Mayfield, Joseph Scott) – 6:50
7. "Love to Keep You in My Mind" (Mayfield)
(re-released bonus tracks)
8. "Underground [demo version]" (Curtis Mayfield) – 3:17
9. "Get Down [Single edit]" (Mayfield) – 3:55
10. "We Got to Have Peace [Single edit]" (Mayfield) – 3:39
11. "Beautiful Brother of Mine [Single edit]" (Mayfield) – 3:09